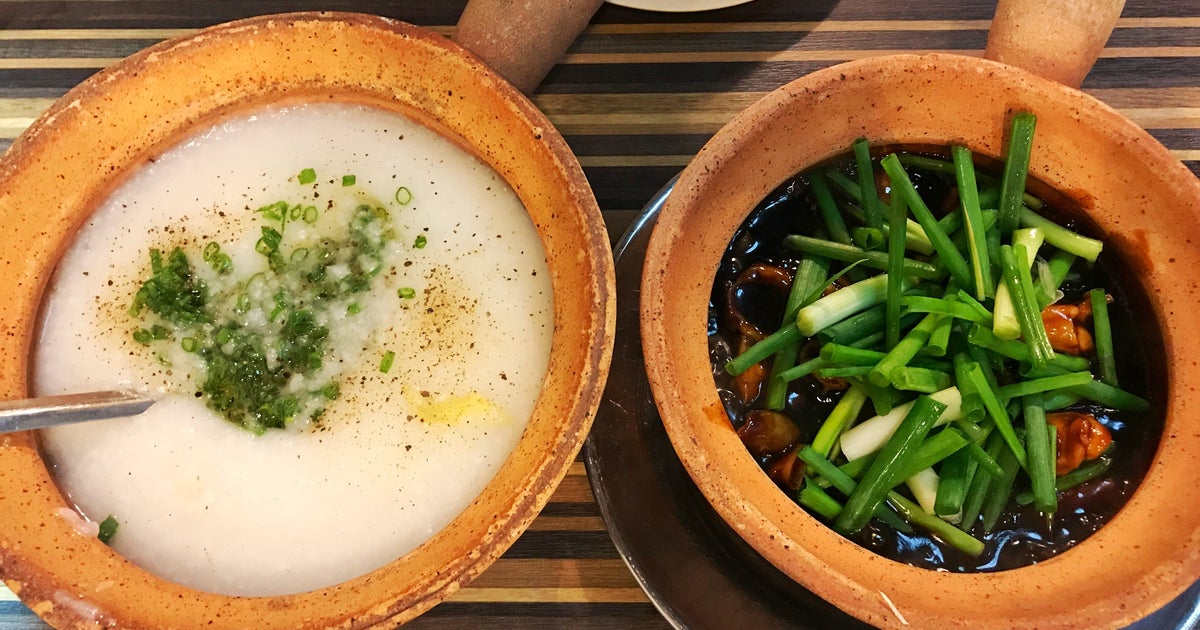 Source: Deliveroo
At Hua Zai Frog Porridge & BBQ Seafood, you can get the best of both worlds - frog porridge and BBQ Seafood.
Introducing
Frog porridge
as one of Singapore's iconic dishes and delicacies. It is rich in protein, omega-3 fatty acids, vitamins and minerals, and low in fat. This dish is served with congee. The frog legs are cooked in various styles - ginger and spring onion; kungpao sauce. Traditionally, this cooking is done using a claypot to preserve the savoury taste and nutritional benefits of frog porridge.
At less than $20, you can order a set of Claypot Dried Chilli Frog (宫保田鸡) with congee. There are three frogs in the claypot. The dried chilli sauce comes with three level of spiciness. I ordered either spicy or extra spicy (大辣). The sauce is cooked with dried chilli, of course, spring onions, ginger, soy sauce and sesame oil. There was a nice fragrance and a spicy-sweet aftertaste. I loved to drizzle the sauce into the congee. (Food rating: 4.5/5)
If you are not into frog legs, do try the Claypot Dried Chilli Chicken (宫保鸡). It is equally delicious and the meat was very fresh. To be frank, the sauce is the most important ingredient. If I were to choose between frogs or chicken, I will definitely choose chicken.
The thick congee seasoned with pepper and sesame oil was fantastic. The texture was the hong kong-type - thick. Yummy!! (Food rating: 4.5/5)
With the two combined, I must say that they are formidable.
Hua Zai Frog Porridge & BBQ Seafood is not the only place I had frog porridge. I was first introduced to this delicacy at
G7 Sin Ma Live Seafood
a couple of years ago.
Sambal Stingray
is one of my favourite dishes. The meat does not have any fishy taste. It is freshly grilled with a good sambal chilli sauce. There are may places that serve sambal stingray but only those with good chilli sauce (sambal chilli) are few. Hua Zai's is definitely one of the best stingrays I had. The chilli taste and fragrance amplified when lime was drizzled into the dish. More importantly, the portion was generous, compared to the other outlets. (Food rating: 4.5)
Compared to the other restaurants I'd eaten, Hua Zai Frog Porridge & BBQ Seafood is not only value for money but a place where you can get the best foods. I am glad that I've found a better seafood and frog porridge alternative.
Address: Blk 9, Toa Payoh Industrial Park, #01-1209, Singapore 319061
Price: $
Food rating: 4.5/5
Recommended dishes: Claypot Dried Chilli Frog, Claypot Dried Chilli Chicken, Sambal Stingray