Photo Source: Deliveroo

Located at Upper Boon Keng Food Centre, you will find a humble stall selling muttom soup loved by locals and tourists alike. It was so popular that it was featured in numerous local food variety shows in Singapore.
The mutton soup recipe were brought from their forefathers in that 1940s from India.It started from a food stall and moved to a food stall at Upper Boon Keng Road in the mid 1980s. The mutton soup however is a fusion of India and Singapore flavours. To date, it is now managed by the third and fourth generation members. To them, the mutton soup or Soup Kambing is an art. They took pride to ensure that the food quality remains even though it has been passed on their future generations. More importantly, they've continued to make it affordable for everyone to ensure.
I was looking for new food stalls and found Haji. M. Abdul Rajak stall in one of the food delivery companies. Without hesitation, I ordered a serving of
Soup Kambing (meat)
to be delivered to my home.
In the first instance, I took the first sip of the broth. It was unique that the soup had a nice fragrant and was not oily. According to the owners, the broth takes 3 hours to cook, which requires dedication and precision, so that it tastes good. This Indian Muslim stall uses a lot of spices from tumeric onion, etc.
The next test was to dip the bread into the broth. When I took the bite on the well-soaked bread, I was surprised that the taste heightened. The fragrance was richer and it was more enjoyable than eating it on its own. The mutton chunks were generous and tender.
It is unfortunate that I did not take a picture of the broth myself. I will definitely take it the next time I order again.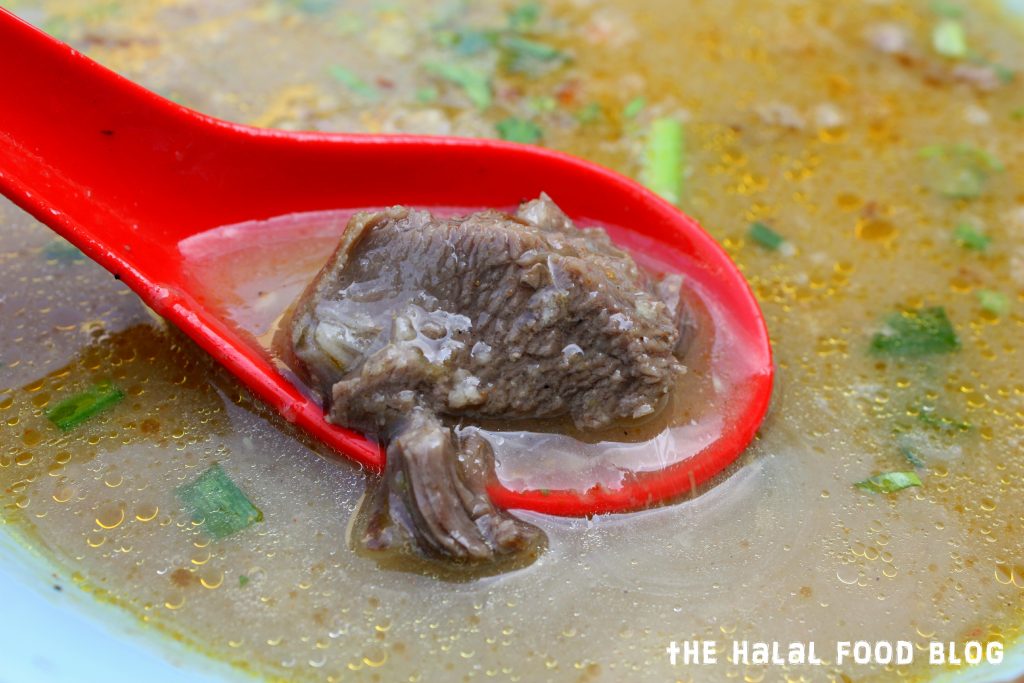 Source: The Halal Food Blog
Address
: Upper Boon Keng Road Market and Food Centre, Blk 17 Upper Boon Keng Road, #01-02
Price
: $
Rating
: 4.5/5